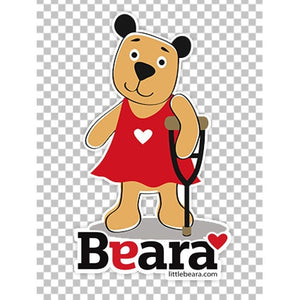 BEARA Girl with a Crutch - High-quality print image for download (transparent, on any background)
LOOKING FOR GIFTS FOR A SPECIAL NEEDS KID?
Simply purchase and download this high-quality print file and you can have the design printed on any item you want, e.g. a T-shirt. 
The design of the Beara characters is protected by the European Union Intellectual Property Office under registration number 004388478-0001. All graphics and text are also protected by copyright and are registered with the Hungarian National Intellectual Property Office.